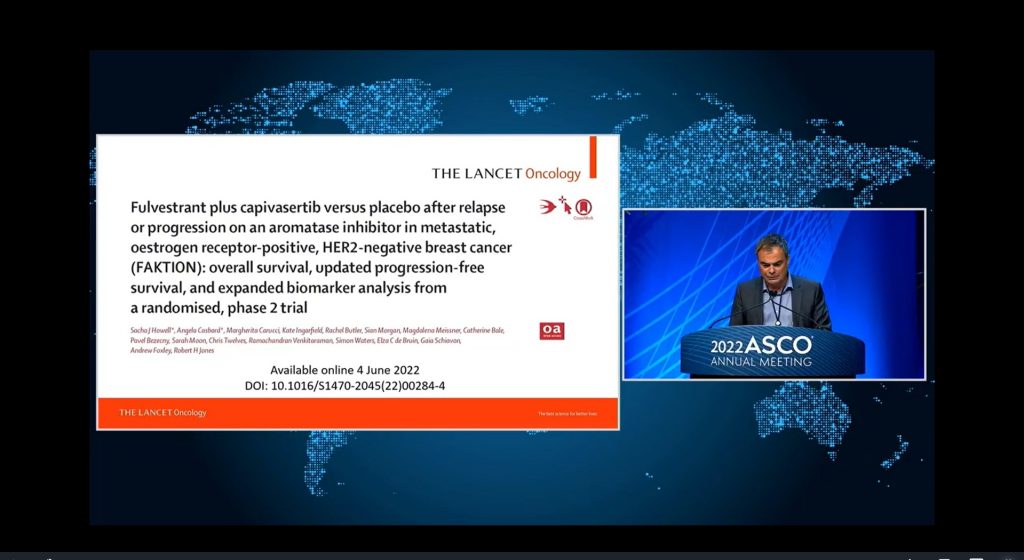 A Wales-led research partnership has discovered that patients with incurable breast cancer could benefit more from a combined therapy than initial research suggested.
The FAKTION trial has been undertaken by a partnership between Velindre University NHS Trust, Astra Zeneca and Cardiff University over a period of 10 years
The trial was based on the use of Capivasertib breast cancer drug developed by Astra Zeneca. The trial was led by Professor Rob Jones from Velindre Cancer Centre and Cardiff University, with Dr Sacha Howell from Manchester University, along with the Centre for Trials Research at Cardiff University. Velindre University NHS Trust acted as the Trial Sponsor.
Initial research presented in 2019 suggested that, by combining investigational therapy with a standard treatment, patients may expect their cancer to be controlled for more than 10 months rather than under 5 months with standard care.
The new data from the FAKTION trial has just been presented at ASCO, the World's biggest Cancer conference in Chicago, and published simultaneously in the Lancet Oncology. It looked at the impact Capivasertib's has on how long people with metastatic hormone receptor positive breast cancer can expect to live. It also explored in more depth whether it was possible to pick out patients who are particularly likely to benefit from this drug by looking at mutations which occur in each patient's cancer specimen that would be expected to activate the AKT protein.
The evidence suggests that the patients who had an 'activating' mutation (around 55% of all patients) lived for around 39 months if given hormone treatment with the AKT inhibitor, compared to 20 months if given the hormone and a placebo. This new data shows that taking the Capiversitab treatment can help these patients live significantly longer than initially expected.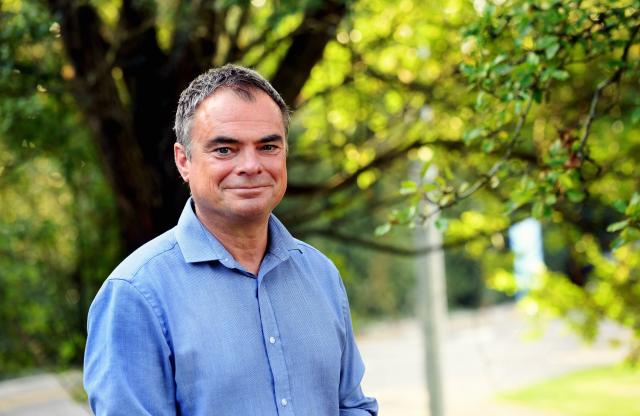 Professor Rob Jones, the Assistant Medical Director for research at Velindre and Professor of Medical Oncology at Cardiff University, said: "The new data is very exciting. Not only have we shown that Capivasertib can give patients a very significant extension in their lifespan, but we can also select out those patients who are most likely to benefit by carrying out genetic tests on their cancer tissue. We are now very keen to see if this is confirmed in a larger Phase 3 trial which has already completed recruitment."
Capivaseritab was discovered by AstraZeneca following a collaboration with Astex Therapeutics and its collaboration with the Institute of Cancer Research and Cancer Research Technology Limited. It is an investigational, targeted therapy which neutralises a cellular protein (called AKT) that has been shown to cause resistance to hormone therapy. Capivasertib was combined with fulvestrant, a hormone therapy which is used to treat metastatic breast cancer.
The trial was supported by a variety of funding streams including an educational grant from Astra Zeneca and CRUK.
For more information on FAKTION, contact WCRC@cardiff.ac.uk