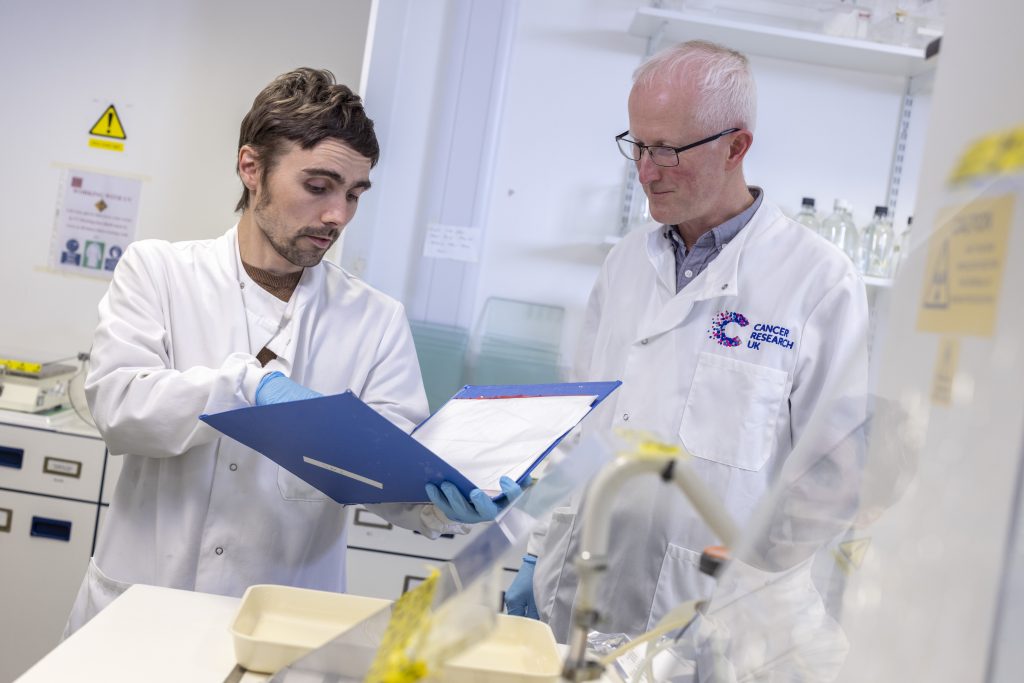 NHS clinicians from across the UK and Ireland are using an innovative Wales-based service to detect a range of rare genetic conditions.
Researchers at the University Hospital of Wales have developed a method of high-resolution telomere analysis to diagnose patients with telomere biology disorders, called telomeropathies.
Telomeropathies are caused by premature shortening of the tips of chromosomes, the DNA molecules which contain our genetic information.
Professor Duncan Baird and his team at UHW developed a rapid laboratory test for diagnosing patients showing the many different types of symptoms that can arise from telomeropathies.
The test measures telomere length via patient blood samples. If the telomeres have shortened prematurely, it will change the kind of treatment the patient receives.
The team has shown that testing can help with diagnosing people with bone marrow failure and other suspected telomere biology disorders.
This analysis has now been applied as a rapid diagnostic tool, and as a predictive and prognostic biomarker, by WCRC-funded researcher Dr Kevin Norris. They provide the test to NHS clinicians via spin-out company TeloNostiX and hope to expand their reach to Europe in the coming years.
Prof Baird said: "We are already seeing the tangible real-world impact of this service. 15 centres from the UK and Ireland now send their samples to us for analysis. Previously the only option was to send samples to Vancouver, and results would take about three months to come back.
"We can send highly accurate results back to clinicians within a week. This makes a huge difference to immunocompromised patients, many of whom are children, teenagers and babies. The speed and accuracy of this technology is changing lives, benefitting patients in Wales and beyond."
Dr Norris is also using high- resolution telomere analysis to assess patients with chronic lymphocytic leukaemia (CLL). This could provide a predictive algorithm to identify patients that will benefit from either chemotherapy-based treatment or targeted agents.
Further, the technology is being used to analyse tumours from patients with a form of brain cancer (glioblastoma multiforme) to explore whether telomere length can be used as a biomarker of outcome.
The work was funded by the Medical Research Council, the Wales Cancer Research Centre, Cancer Research UK and the Welsh Clinical Academic Training (WCAT) programme.