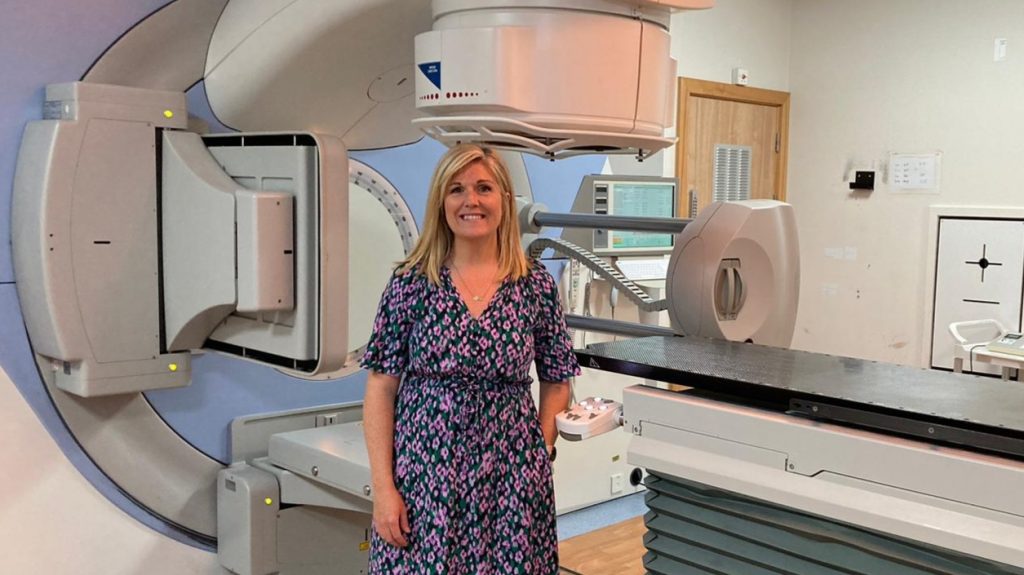 Dr Amy Case, a clinical oncology speciality-training doctor based in Southwest Wales Cancer Centre in Swansea and a former Wales Cancer Research Centre (WCRC) funded Research Fellow, has won a Cardiff FRCR Research, Improvement and Innovation Award for her work on gastric radiotherapy in the UK.
The competition was open to all oncology, radiology and palliative care Specialist Registrars (SpRs) across Southeast Wales and abstracts were invited for any project focussed on research, improvement/audit and innovation. Projects were then judged based on novelty, commitment, impact and feasibility of implementation.
During the awards, Amy presented her work on the role of radiotherapy for the treatment of gastric (stomach) cancer. Gastric cancer is one of the less survivable cancers in Wales, with the five-year survival only 18.3%. At present, the only treatment to try to cure gastric cancer is surgery (usually accompanied by chemotherapy). However, for patients who cannot undergo an operation there are currently no other options to try to cure their cancer. Radiotherapy is not currently a standard radical treatment option for patients with inoperable gastric cancer; Amy and her team are looking at whether it could play a role here.
Amy said "My work has involved a comprehensive review of all the research that already done around the world to date exploring this, as well as surveying opinions of oncologists from all over the UK to find out their views on gastric radiotherapy, and whether they would support a future clinical trial. I am now conducting studies to establish the optimum technique for delivering high doses of radiotherapy to the stomach safely and effectively."
The survey conducted revealed that 76.7% of UK clinical oncologist surveyed would support development of a clinical trial investigating the role of radiotherapy for inoperable, non-metastatic gastric cancer.
Amy said: "I was very fortunate and humbled to win 1st prize for my abstract entitled "Gastric Radiotherapy in the UK – Current Practice and Opinion on Future Directions." The eventual goal of this research project is to develop a clinical trial to investigate the role of radiotherapy for inoperable, non-metastatic gastric cancer – the first randomised clinical trial in this setting, here in the UK."