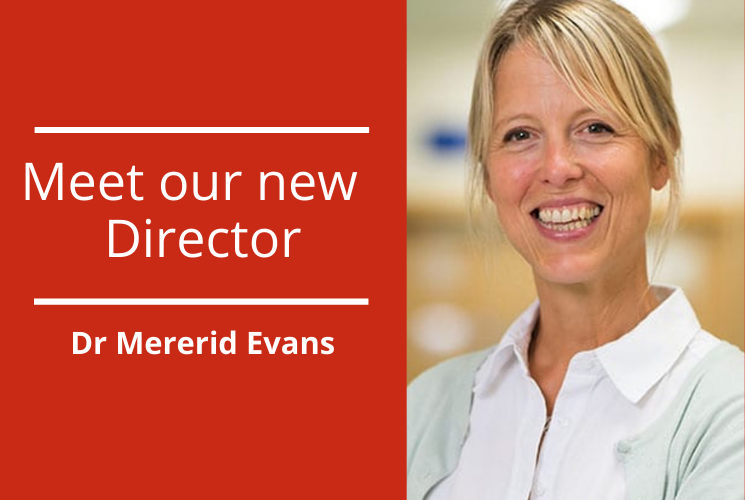 Dr Evans is a Consultant Clinical Oncologist at Velindre Cancer Centre in Cardiff, specialising in Head and Neck cancer.
A graduate of the University of Wales College of Medicine, she received a PhD in 2001 for her research into immune responses to Human Papillomavirus (HPV) in patients with cervical cancer.
Dr Evans is now Chief Investigator of three multicentre clinical trials (PATHOS, Best-Of and PEARL) which aim to develop kinder treatments for patients with Head & Neck cancer.
She has developed national and international links through her research and co-leads a number of research projects at the University of Liverpool, from which she was awarded an Honorary Visiting Professorship in 2016.
In 2019 Dr Evans was appointed Deputy Chair of the National Cancer Research Institute's Radiotherapy Research Group, CTRad, coordinating and setting the strategic direction for UK radiotherapy research. She has been Associate Cancer Theme Lead at Cardiff University and Associate Medical Director for RD&I at Velindre University NHS Trust since 2020.
Dr Evans said: "I am delighted to be joining the Wales Cancer Research Centre (WCRC) and look forward to working closely with talented researchers and innovators from across Wales to lead and deliver cancer research that will improve the lives of cancer patients in Wales and beyond.

"There are significant challenges ahead, but I believe this is an exciting time to be involved in healthcare research which has played such a crucial role in developing new treatments and prevention strategies during the Coronavirus pandemic.

"The WCRC has been at the forefront of innovative academic and clinical cancer research in Wales since 2015, supporting ground-breaking new projects and crucial research.

"My aims as Director will be to focus on thematic areas of cancer research excellence, increase investment in cancer research in Wales, enable the translational pipeline between the laboratory and the clinic, inspire and develop career pathways for the cancer research leaders and innovators of the future and ensure that the benefits of our research are seen by cancer patients across the whole of Wales".
The Wales Cancer Research Centre is funded by the Welsh Government through Health and Care Research Wales, and is a key part of the Health and Care Research Wales infrastructure.
Professor Kieran Walshe, Director of Health and Care Research Wales said: "Research is vital to improving outcomes for cancer patients in Wales from early detection and screening through to treatment and care. The Wales Cancer Research Centre delivers excellent research which not only supports the health and wellbeing of patients, families and carers in Wales but also benefits people affected by cancer across the world.

"Mererid Evans is a longstanding member of the Welsh cancer research community and will bring valuable strategic experience from her roles at Cardiff University, Velindre University NHS Trust and the National Cancer Research Institute. We look forward to working closely with Mererid and the continuing success of the WCRC."
Dr Jacinta Abraham, Executive Clinical Director, Velindre University NHS Trust said: "All of us at Velindre University NHS Trust are delighted to hear the news of Mererid's appointment. She continues to lead on the development of a new cancer research strategy for Velindre, and now, through her new role, I have no doubt that she will strengthen the alignment and vision for cancer research across Wales."

Please feel free to get in touch with any questions for Dr Evans at wcrc@cardiff.ac.uk.