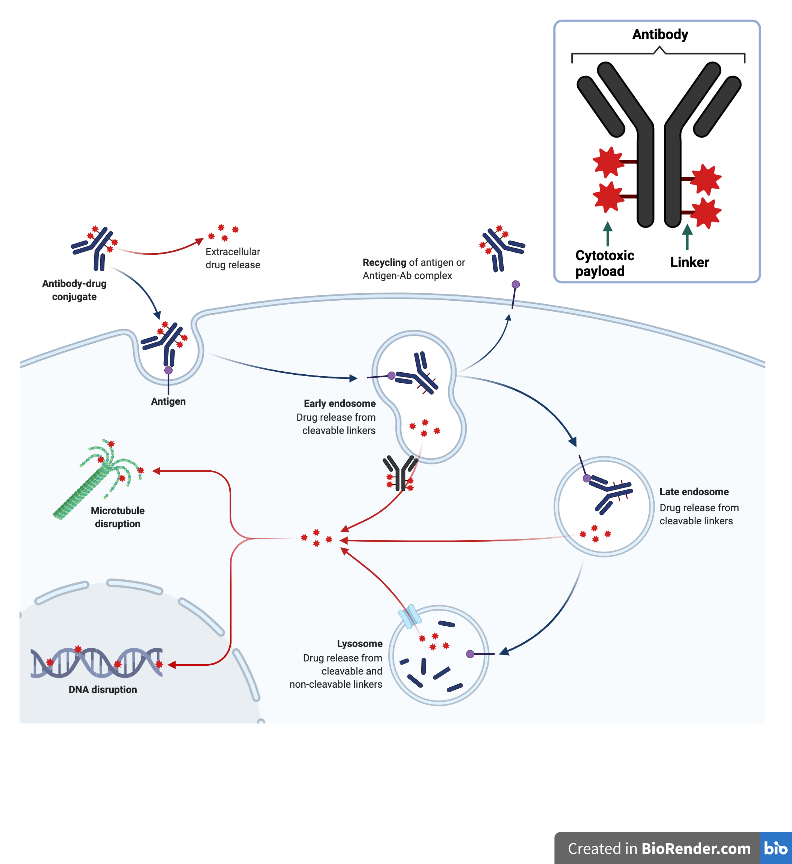 Researchers at Swansea University have shown a that novel antibody drug conjugate (ADC) is highly effective in two cancers with clinical unmet need.
Prof. Steve Conlan and WCRC- funded researcher Dr Claire Donnelly are developing an ADC against the RAGE protein, which is significantly expressed on the surface of ovarian cancer cells.
They are developing a pipeline of antibodies against different cancer targets and exploring the potential of using drugs that can modify cellular response, rather than killing healthy cells
Ovarian cancer has notably poor outcome and survival rates, mainly because the symptoms are very difficult to spot and it is often diagnosed at a late stage. ADC's are a promising avenue for targeted therapeutics due to their potential to specifically target ovarian cancer cells.
"It is considered a cancer of unmet need," said Prof. Conlan. "The first line of therapy for patients is standard platinum-based chemotherapy and then a different round of standard chemo. There are no targeted drugs for ovarian cancer, and we wanted to try and address that need.
"If ADC works against RAGE then it could become a first-line drug that could replace chemotherapy currently use in systemic treatment.
"Antibody drug conjugates are the most exciting class of drugs in development today," he continued.
"Our work in Swansea, funded by the WCRC and the Welsh Government Smart Expertise programme, is pioneering new ADC-based treatments for multiple cancers. This will ultimately benefit patients in Wales."
The RAGE protein is expressed in a number of other cancers, including breast, prostate and pancreatic. Prof. Conlan and Dr Donnelly have been collaborating with researchers in Cardiff who are working with prostate models. They will continue to explore the potential of RAGE ADC in prostate in 2022 and beyond.
"We are really pushing this pre- clinical acceleration. We've got great confidence in RAGE as a target, and we're developing an advanced pre- clinical package that we would like to explore commercially," said Prof Conlan.
"Because the drug payloads used in ADCs are tried and tested, it limits the complexity of developing a clinical trial. In a way it's a plug and play modality and the innovation space is there. Hopefully with we will run a clinical trial in Wales, with an ADC that is manufactured here too."