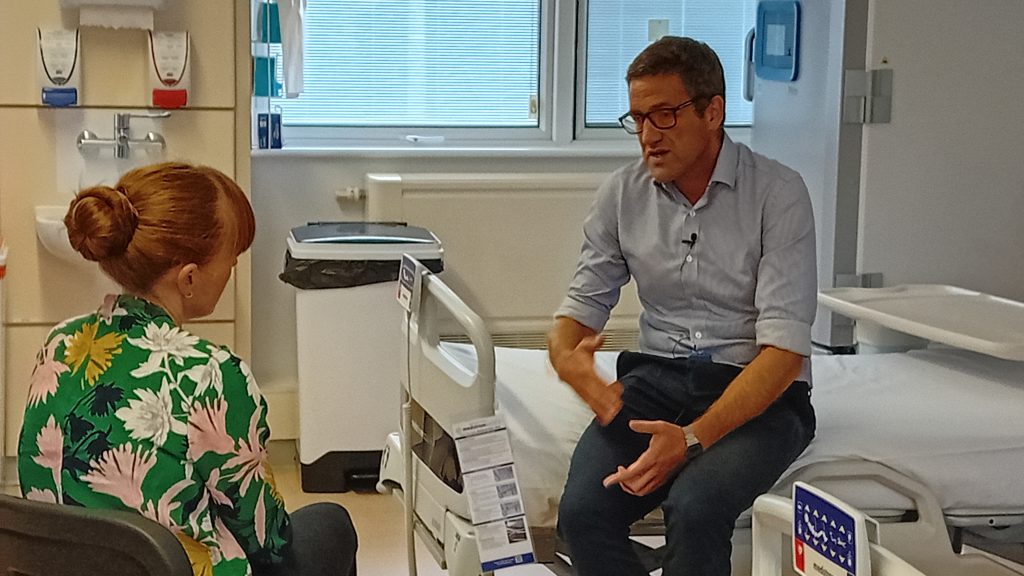 An important UK-wide clinical trial utilising a cannabis-derived drug for the treatment of aggressive brain tumours has recently opened at Velindre Cancer Centre. 
Funded by The Brain Tumour Charity, the three-year Phase II trial, named ARISTOCRAT, is being led at Velindre by Consultant Oncologist Dr Jillian Maclean. Working alongside her is Neuro-oncology team lead and Wales Cancer Research Centre (WCRC) researcher Dr. James Powell who is actively involved in patient recruitment. 
The research team has achieved the milestone of enrolling their first patient, with high hopes for more participants in the future. The trial aims to recruit over 230 patients with glioblastoma, across 14 NHS hospitals in Great Britain in 2023. Throughout the trial, participants will self-administer nabiximols (Sativex), a cannabis extract, or a placebo oral spray, and will undergo regular follow-up, including blood tests and MRI scans conducted by the clinical trial team.
Dr James Powell said "Unfortunately, outcomes for patients with recurrent glioblastoma remain poor, so having this important trial open to offer to these patients is hugely encouraging. Having additional treatment options to offer to these patients is significant and this trial is also addressing the important clinical question around the utility of cannabis-based medication for patients with brain tumours.
Glioblastoma is the most aggressive form of brain cancer and typically has an average survival of less than 10 months after recurrence. Encouraging insights from the 2021 Phase I clinical trial, involving 27 patients, indicate that nabiximols, when combined with chemotherapy, is well tolerated by patients and has the potential to extend the lives of patients with recurrent glioblastoma.
If the trial is a success, nabiximols will be an important additional treatment for patients with glioblastoma, marking a significant development since the introduction of temozolomide chemotherapy in 2007.