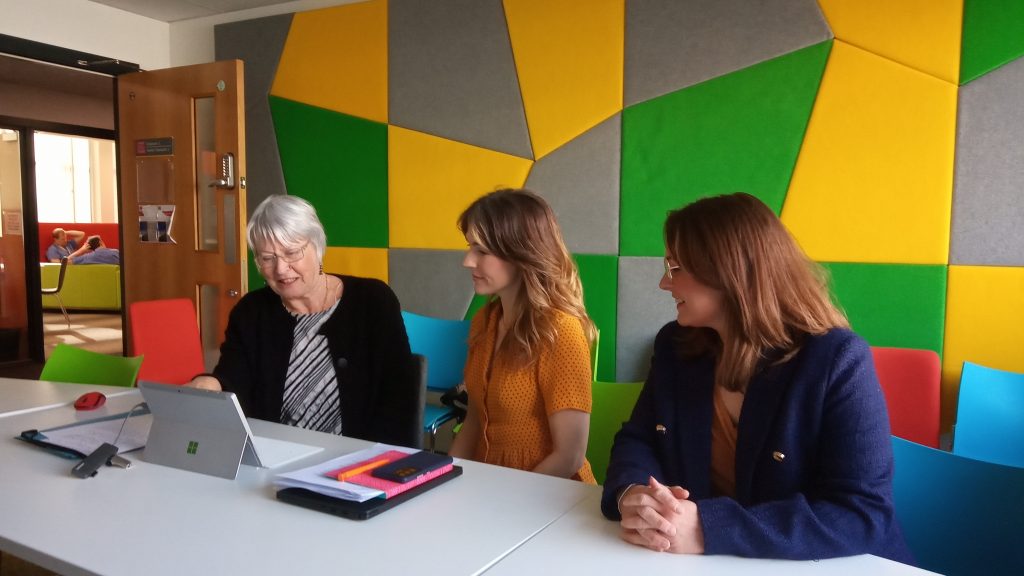 As cancer researchers across Wales prepare to submit funding proposals, a powerful call to action has been issued by the Wales Cancer Research Centre (WCRC) Patient and Public Involvement (PPI) Group, encouraging researchers to involve PPI before submitting their funding proposals to bolster the quality and impact of their application and to help shape research projects to better meet the needs of the community.
Early public involvement is looked for by most funders of research, but at the pre-funding stage, honoraria for PPI can be hard to find.  Health and Care Research Wales provide this support from their Enabling Involvement Fund and offer a rapid funding service for cancer researchers. The Rapid Response Group (RRG) is a group of patients and carers with experience of cancer who are willing to step up quickly when researchers need help with preparing their bids when faced with tight funding deadlines.
Stephanie Smits, a WCRC part-funded Research Fellow, has praised the RRG's assistance in obtaining feedback from public partners for her research application: "The Rapid Response Group were fantastic at supporting us to identify PPI input for a research application we were putting together. The research application had a short turnaround time, and with the help of the Rapid Response Group we were able to gain crucial critical and constructive feedback from two PPI partners. We felt very supported by the Group from start to finish and would definitely recommend others utilise the knowledge and expertise this group have."
Expressing enthusiasm for researchers to embrace PPI, Julie Hepburn, Lead Lay Research Partner for the WCRC stated: "Now is the time that cancer researchers will be thinking of putting bid proposals for funding together; including some active public involvement into a bid will significantly increase chances of success. If time is short, use our Rapid Response Group to get the help you need quickly."
If you would like to access help from the RRG, please fill in a Health and Care Research Wales request form. Once the form is completed, an email must be sent to the WCRC Hub Team via wcrc@cardiff.ac.uk who will inform the RRG of the request and begin the recruitment process. For further information about the RRG and the procedures involved, please visit the WCRC website or email the WCRC Hub team on the email address above.