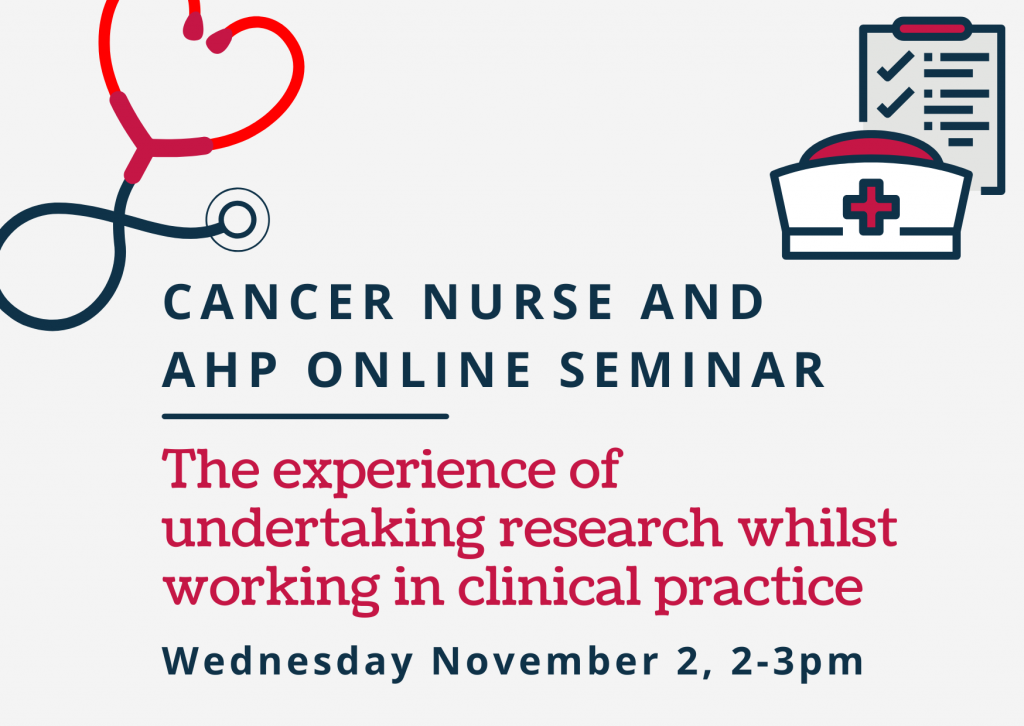 The Wales Cancer Research Centre is delighted to invite you to an online seminar hosted by Cancer Research UK Senior Research Nurse Mandy Edwards.
The seminar will be held on November 2 between 2-3pm on Zoom – please click the button above to register in advance! Nurses and AHPs from across Wales and beyond are welcome to join us for this exciting event.
The seminar will be led by presentations from Ben Hood, Nurse Consultant at Sir Bobby Robson Cancer Trials Research Centre and Emma Williams, Haematology Clinical Trials Nurse Manager at Heath Hospital. We'll then be splitting up into breakout rooms before finishing with a feedback session.
If you have any questions before the event, please email Mandy at Mandy.Edwards2@wales.nhs.uk.